Technology and Life Sciences – We have the knowledge and skills set that your company needs during its various stages.
Phahan Kanne Government & Public Sector
In the State of Israel, there are over 38,000 societies (known by their Hebrew name "Amuta" (plural – "Amutott") and charitable corporations that belong to the...
As one of the leading specialist advisers to the construction and real estate industry, we provide seamless solutions incorporating taxation, audit and...
למשרדנו למעלה מ- 60 שנות ניסיון בענף ומשמש כרואה החשבון של מעל ל- 100 חברות יהלומנים, ביניהן חברות ישראליות רבות עם בעלי מניות זרים, מוסדות הבורסה ליהלומים:...
Fahn Kanne & Co. is one of Israel's leading CPA firms, ranked among the largest six in the country. The firm is large from the standpoint of its ability to...
Models help us make business decisions.
Whether you're looking to raise capital, buy/sell a business, assess business options, or just plan ahead, you will need a forecast. You will need to look at a financial model.
A good model creates a picture of the future with transparent and flexible assumptions that can be understood in order to gain insight into the factors affecting your business.
We help you understand factors before you make a decision.
You'll get well-crafted financial models in Microsoft Excel formatted to answer your questions. Each model we produce is developed from scratch using proven methodologies, allowing us adapt to different situations. Our user-friendly models are critical in creating insight into understanding business issues and how to resolve them.
We'll advise you throughout the modelling process to ensure that you understand and own a tool that will generate business value Our approach, along with Microsoft Excel modelling skills as a guide, will provide a deep understanding from a commercial perspective.
Based on our professionals' many years of in depth experience, we will provide you with the proper recommendations throughout the process.
Our solutions
Corporate deals- our transaction models provide insight into value drivers, quantifying risks and returns, and deliver for you a better price.
Strategic planning - our models help you to understand strategic options.
Operational change- our models can assist with testing, assessing and evaluating different operations.
Restructuring and distress- a credible model helps to rebuild lender and investor trust.
Insolvency- our entity provides modelling tools which evaluate the outcomes of insolvency and provide the structure to fix these situations.
We can also assist with data analysis, model reviews, and financial modelling training.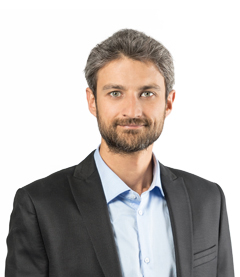 Get in touch
Director, Advisory | CPA (Isr.)