Technology and Life Sciences – We have the knowledge and skills set that your company needs during its various stages.
Phahan Kanne Government & Public Sector
In the State of Israel, there are over 38,000 societies (known by their Hebrew name "Amuta" (plural – "Amutott") and charitable corporations that belong to the...
As one of the leading specialist advisers to the construction and real estate industry, we provide seamless solutions incorporating taxation, audit and...
למשרדנו למעלה מ- 60 שנות ניסיון בענף ומשמש כרואה החשבון של מעל ל- 100 חברות יהלומנים, ביניהן חברות ישראליות רבות עם בעלי מניות זרים, מוסדות הבורסה ליהלומים:...
Fahn Kanne & Co. is one of Israel's leading CPA firms, ranked among the largest six in the country. The firm is large from the standpoint of its ability to...
Investment decisions impact shareholder value
To make an investment decision and create value from all aspects, the following must be understood:
an understanding of the target business
identification and understanding of important business drivers
an understanding of all the relevant issues
clear analysis, conclusions and recommendations
Pragmatic and commercial reporting often comes when focusing on key business issues
We strive on advising our clients to make smart investment decisions. We help clients do that by providing them with in-depth financial due diligence services relevant for businesses looking to make an investment and also suitable to other important parties involved with the buyer.
We pride ourselves on our assignments being closely led by experienced professionals, so that you are helped by knowledgeable professionals.
We tailor each engagement to meet your specific needs and prioritise our focus to key risk areas. This approach allows us to answer your key questions and allows you to confirm whether your investment rationale is robust.
We provide pragmatic and commercial insight and opinions and our reports focus on the main issues but are still comprehensive enough to provide you with a deep understanding of the business.
We communicate with you throughout the transaction process so you are aware of issues as they arise with no surprises. We provide expertise and practical advice on how to resolve issues and draw on the expertise of our colleagues from other services. In fact, our most satisfied clients comment on the seamless integration of financial due diligence with tax, commercial, operations, technology and pensions insights.
Our international coverage, with Grant Thornton member firms in over 100 countries, allows us to support our clients on transactions both in Israel and overseas.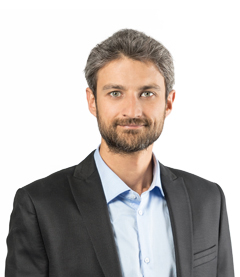 Get in touch
Director, Advisory | CPA (Isr.)